Where are we located?
Our cute little Farm Stand/Store is located on the corner of S. 3rd Street West and Stallion Lane in Missoula, MT. When you turn onto Stallion Lane, there is a small driveway which has Farm Store signs. Please pull in and that driveway will also take you back out onto Stallion Lane. It's any easy access. If you are looking for an actual address, it technically is 3515 S. 3rd Street. If you plug that into to Google Maps, you'll find us!
Our Dream Come True
We have always dreamed of having a farm store where we could provide our customers with on-the-farm access to our fresh produce and other farm goods. In June 2017 we secured the property directly north of us and along the west side of the property is an old, awesome red barn! When we walked in to the barn for the first time, we knew immediately that our dream had come true! The only problem? It was literally one sneeze away from collapsing! We spent the next year restoring it and turning it into something we are super proud of! In July 2018, we officially opened it and the community support was absolutely incredible!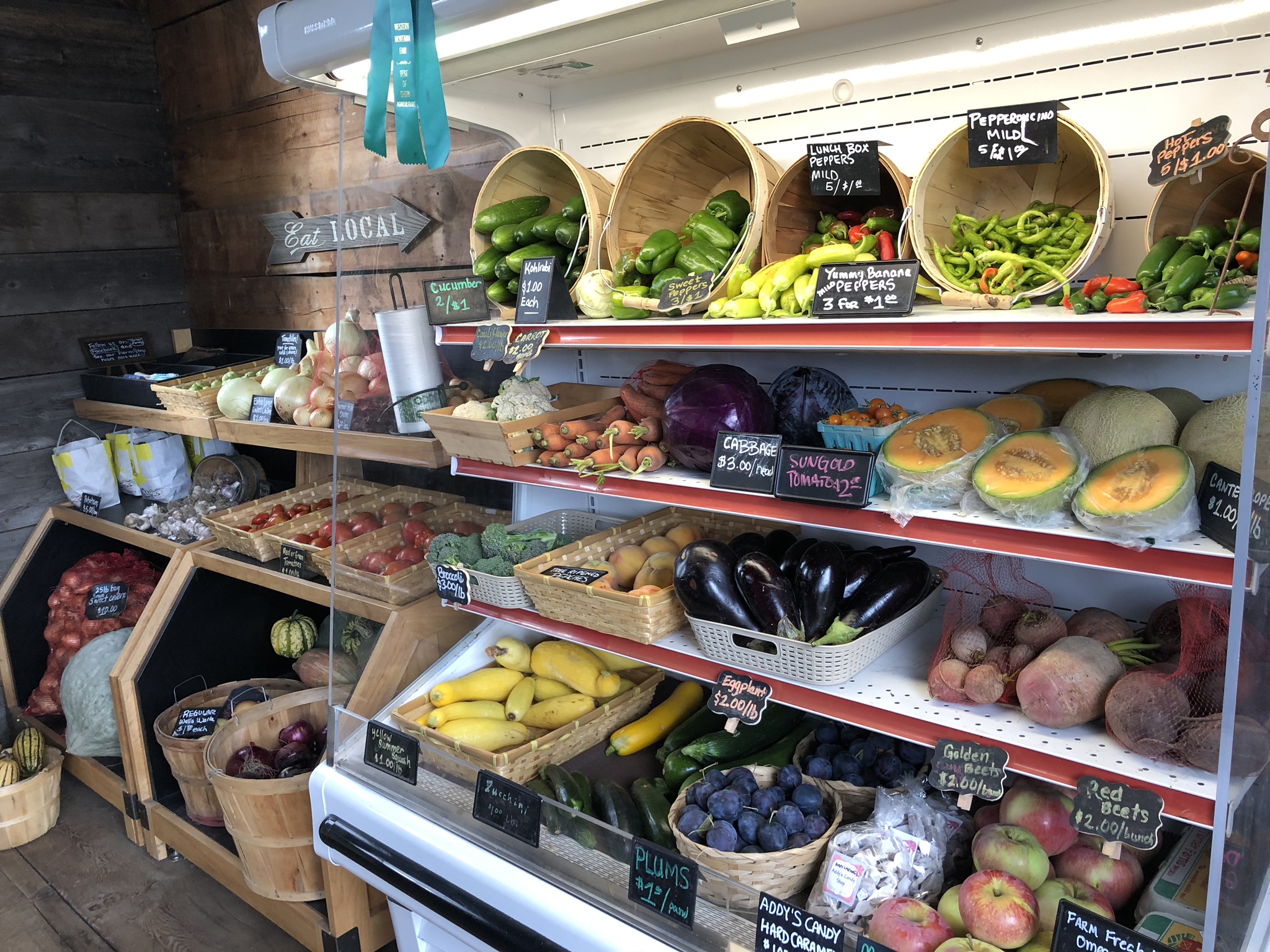 When are we open?
We are open 7 days a week, 24 hrs a day! How?? Well, we run our farm store on the good old honor system and have it set up as a self-serve. We accept cash, check, Paypal and all credit cards. (If you use a credit card, just send a text to the number posted in the Farm Store and we'll come out and run the card for you!)
We also offer a prepaid FARM ACCOUNT! Just purchase a set amount which we'll put on a card and then whenever you stop to pick out your produce, you can just text us your purchase amount and we'll subtract from your account! It's so easy and convenient!